011 – Saving state in Grasshopper
Updated: May 16
Eliminate hassle with the saving state function
Designing products using Grasshopper can be a hassle when you have to save your file under a different name each time you want to try new inputs. Using the state manager you can save the values of your inputs for later retrieval. This way, using just one Grasshopper model, you can change all the controls you like without having to worry that you lose your existing configurations which saves you a lot of hassle. The save state function in Grasshopper 3D is a useful tool for versatility, productivity, collaboration, experimentation, and record-keeping in your design process.
Prerequisite: Open one of your existing models that you want to save in different configurations. In this example we will use a vase.
Steps:
Step 1: Put your model in a configuration you would like to save.
Step 2: Go to the 'solution' on the top bar and select 'save state'.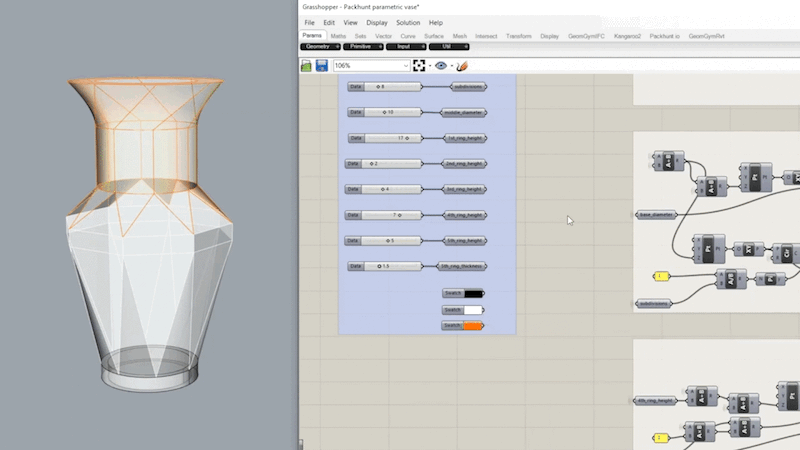 Step 3: Rename the configuration so it is easier to find for later retrieval.
Step 4: To retrieve the state go to 'solution' and 'restore state' then select your desired configuration.
Now it's easy to play around and change all the inputs, since you can simply go back to the previous state.
Learn more
Read our previous blog post or sign up to our platform here to put your Grasshopper models online and share them.